Over the last few years, TBExG has been leveraging online learning content like web-based modules and video capsules to provide any time learning opportunities and engage with a larger section of the Tata colleagues seamlessly and efficiently. These blended self-paced e-learning modules provide an opportunity to learn new skills for Tata colleagues, when and how they want it. Continuing with our endeavour, we are happy to launch the Business Excellence Appreciation Module for the Tata ecosystem.
Developed by TBExG with learning partner Tata Elxsi, the Business Excellence Appreciation Module aims to provide an enriching learning experience through a set of seven carefully curated modules. As the name suggests, the 220+ minutes of learning content has been designed to appreciate and understand the Group's Business excellence journey, the Excellence Model, and the Assessment Process.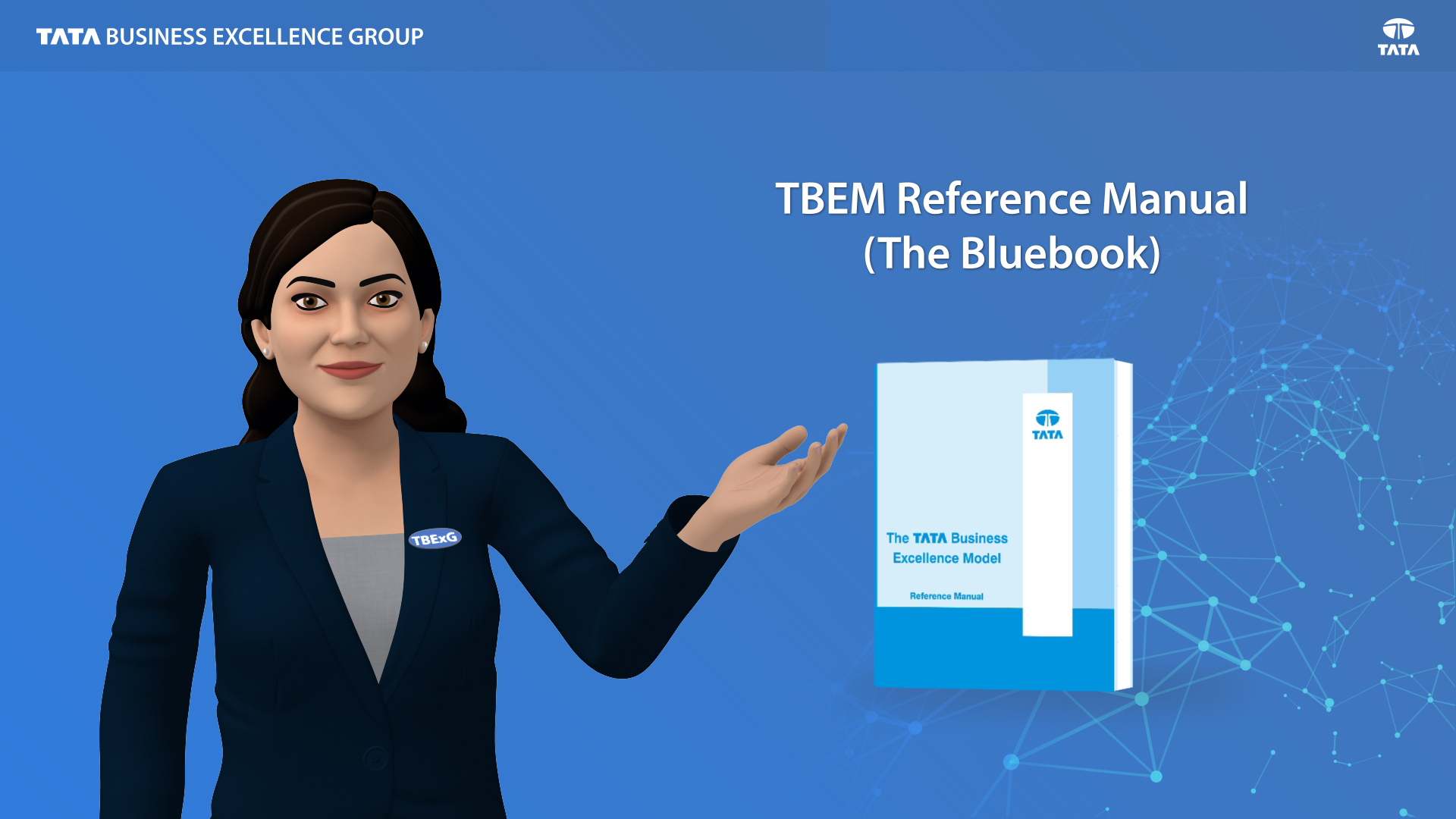 Salient features of the module are as follows:
Modular structure
Responsive, exploratory design features
Integrated video and animations
Integrated pre and post module quiz with instant certifications
These self-paced modules are available on the Tata Tomorrow University (TTU) website for all Tata colleagues and can be accessed through the below steps:
1. Click on the below path to login to Tata Tomorrow University
https://www.tmtctata.com/programmes/tata-business-excellence-group/business-excellence/
2. Sign in/log in using your registered company email ID and password on the TTU website
We request you to complete the module and explore the world of Business Excellence. Happy Learning!
If you need any help in accessing the modules, please reach out to tbexg.training@tata.com.