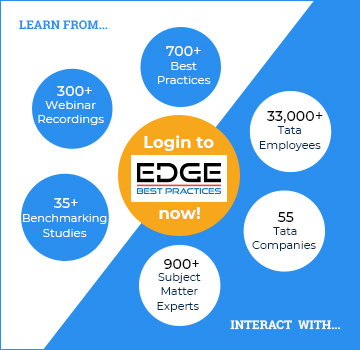 The EDGE portal was set up to develop a platform that would be a repository of knowledge assets as well as serve as an Enterprise Social Network for the Tata group. The aim was also to share and learn good practices through structured documents as well as interactive content such as narratives, blogs and Q&As.
A Tata employee can not only access and share good practices through the portal but also connect with practice owners and SMEs. The EDGE portal consists of 500+ good practices, 900+ SMEs, 30,000+ registered members, and much more.
Join the never-ending journey of learning and development; access the EDGE portal through www.tatabex.com, www.tataworld.com and 40 other Tata company intranets.