Published on September 09, 2019
Over the last three years, 30 Tata companies embraced the Business Excellence Champions Programme covering more than 1100 Tata employees. The 50th programme was organised for Tata Power Solar that took place between September 5-7, 2019, in Bengaluru.
The Business Excellence Champions Programme, earlier known as practitioner programme, was conceptualised in 2016 with an objective to democratise the learnings of TBEM beyond assessor programmes. It was a big step towards meeting the need for building a culture of business excellence and capabilities within various Tata companies. The Champion Programmes have succeeded consistently in delivering value to participating companies and employees through customisation content and delivery to the need and context of the companies.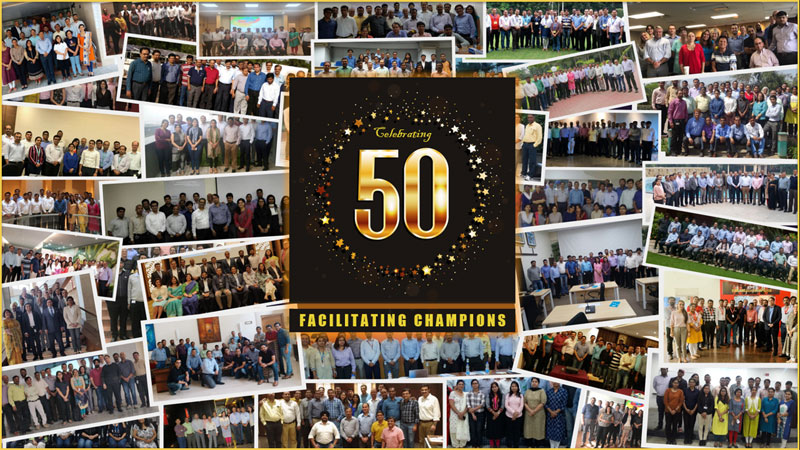 Companies like Tata International, Tata Steel, Titan Company, Tata AIA, Tata Communications, Tata Capital, Tata BlueScope, Tata Power, JUSCO, ISWP and many more have leveraged this programme to develop champions within the organisation, who can know about the principles of TBEM and then apply them to various processes in the company.
Each of the programmes has an anchorage agenda chosen by the participating companies. The fundamental concepts of the programme are woven around the same. Some examples of the core areas chosen by companies for the customised workshops are as follows:
Nurturing process centricity and building connection with results. Critically looking at the design and management of organisational processes
Collectively brainstorming on how to address the key opportunities while learning the fundamentals
Developing future leaders by embedding the programme as part of the leadership development agenda
Emphasising on specific subjects like Project Management, Risk Management, Innovation Management and adaptation of group-wide best practices
Understanding the organisation through detailed analyses of organisational profile and enabling application writing through co-creation
Introducing TBEM concepts to leadership teams
The programmes primarily focus on knowing and applying the principles of TBEM. Over the years, the capability building team from TBExG has also focused on enriching the content and experience of the Champions Programmes, as a result of which the quality of the programmes is constantly improving. This is evident in the feedback and verbatims received on an ongoing basis.
The Business Excellence Champions programme will continue to help companies to enable TBEM becoming a way of life.