Published on May 05, 2023
Tata Business Excellence Group facilitates several competency development programmes to enhance awareness of Business Excellence concepts and the Tata Business Excellence Framework. Like every year, between May 2022 and April 2023, we facilitated training programmes to build and enhance the competencies of Business Excellence Assessors and evangelists in preparation for the forthcoming assessment cycle 2023.
The Assessor programmes are designed to prepare first-time assessors and provide guidance and support to experienced assessors. TBExG facilitated 28 Assessor Programmes, including 13 first-time BE Assessor Programmes. 550+ Tata colleagues from 70+ Tata companies attended these programmes via classroom and virtual medium to fathom and treasure the BE journey of the Group.
As part of the assessor programmes, we engaged with 100+ Subject Matter Experts from various domains to qualify them as Business Excellence assessors through open and in-house Subject Matter Expert Assessor Programmes (SMEAP). Special SMEAPs were planned for Tata Capital, Tata AutoComp Systems, Tata International and Tata Motors, aligned with their talent management process.
In April 2023, we facilitated 12 Experienced Assessor Programmes (EAP) for 220+ qualified and invited experienced assessors. This year, the programme has been specially designed to ensure maximum learning through collaboration, case studies and interactive sessions. It includes the learning areas such as Reflections and Imperatives from the last assessment cycle, Sustainability Fundamentals, Changes in the TBEM Reference Manual 2022-2023, and Innovation and Cyber Excellence.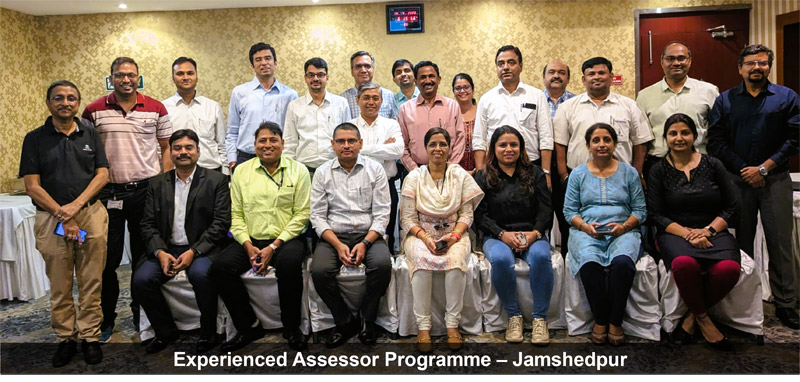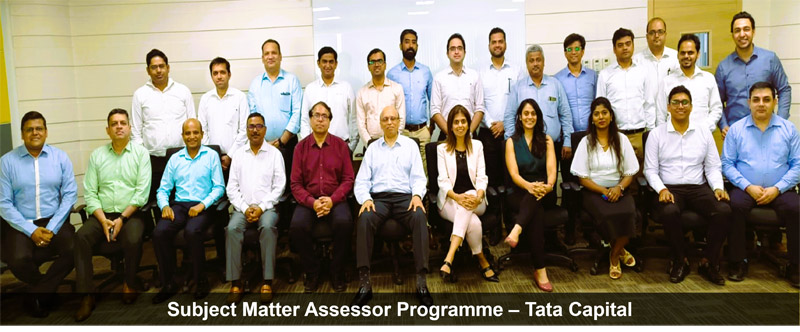 The Champion programmes focus on building awareness and procedural knowledge of the Tata Business Excellence framework. The Champion programmes have consistently delivered value to participating companies and colleagues through the customisation of content and delivery to the needsand context of the companies. We facilitated 10 Champion programmes, which empowered the group companies to create a shared vision and enhance their performance excellence journey.
These programmes were facilitated for companies such as Tata Communications, Tata Steel Long Products, Tata Play Fiber, Tata Steel UK, Tata Motors Finance, JCAPCPL, and attended by 200+ colleagues. These champions programmes were designed both for middle and senior management professionals. Some areas of deliberations in the champions programme were:
Introduction to Business Excellence Concepts
Understanding the attributes of an Industry leader organisation.
Nurturing process centricity and design of new processes
Enhanced understanding of Project Management, Benchmarking and continuous improvement principles.
Identifying opportunities for improvement in key customer, supply chain and operational processes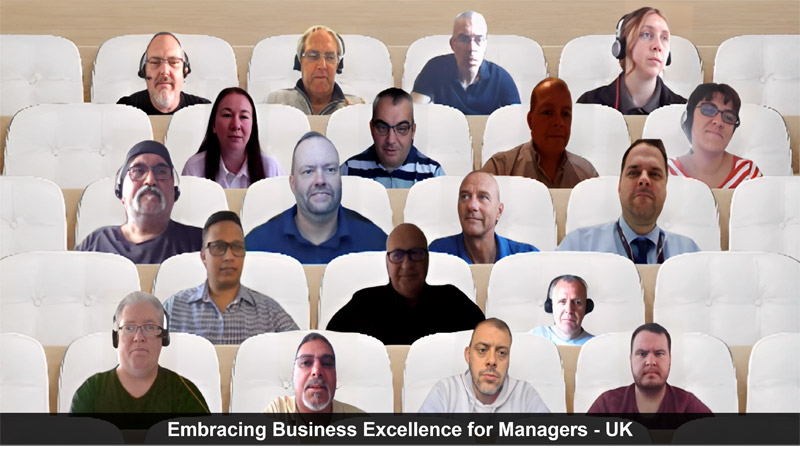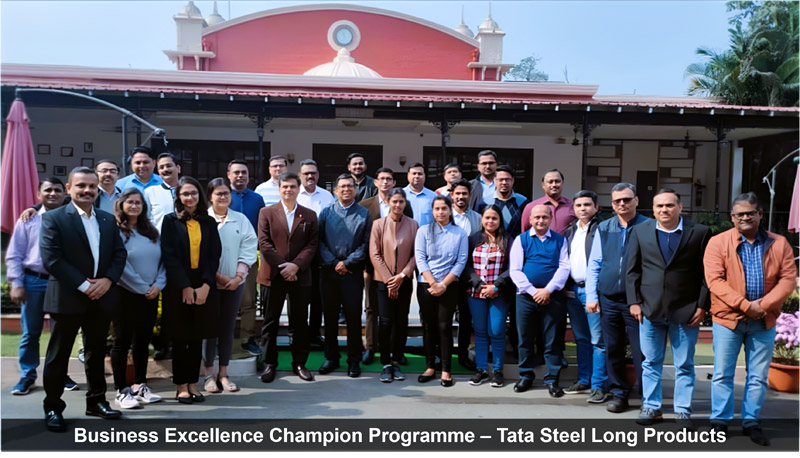 The group companies also leveraged the e-learning modules BEAM (Business Excellence Appreciation Modules) to support their competency-building efforts. Last year more than ~12500+ Tata colleagues from 75+ companies leveraged the online modules to enhance their understanding of Business Excellence. These modules are available for all Tata colleagues and can be accessed through Tata Tomorrow University.
TBExG will continue to help companies enable TBEM to become a way of life through the various Business Excellence programmes.
For any queries regarding various classroom programmes and eLearning modules, please get in touch with mchaithanya@tata.com.