Published on August 10, 2017
The first Business Excellence (BE) Awareness Meet for North America was held on July 19, 2017, at TCS Edison, New Jersey, under the banner of the Tata Network Forums (TNFs). A live broadcast was also organised for those who could not be present at the event. Twenty-two Tata executives from several Tata companies, including Tata Consultancy Services, Tata Steel, Indian Hotels, Tata Technologies, Tata Communications and Tata Sons, operating out of North America participated in the meet.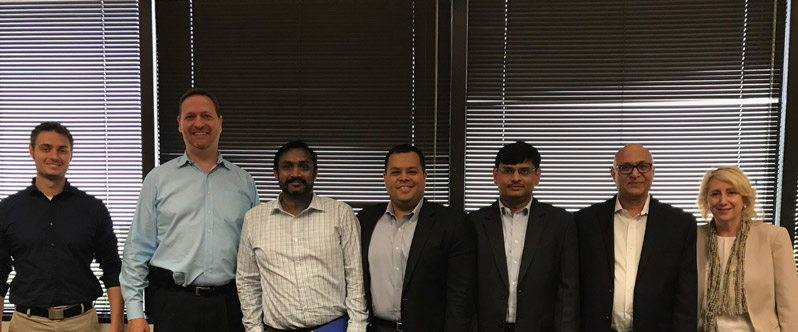 Subhrajit Basu, Senior Consultant, Tata Business Excellence Group (TBExG), led the event. Mr Basu facilitated the two-hour meeting that included the BE journey of the Tata group, the TBEM model and opportunities for Tata colleagues to engage as assessors and practitioners as well in the Best Practices initiatives. The interaction created a lot of excitement among Tata colleagues who attended this meet, and they expressed a desire to become part of the BE journey more formally in future. The discussion also included the role and objective of TNFs and activities of other TNF locations were also shared. While concluding the meeting, Avisek Das, Business Development Manager, Tata Sons, and Convener, TNF North America, mentioned that the meet is the beginning of an exciting journey towards business excellence for Tata companies in the region.