Published on December 17, 2018
The fourth edition of the 'Coalition for Change' was organised by Tata Network Forum India – West in association with Tata Trusts on November 29, 2018. The event, which convenes CSR teams of companies based in the western region of India, also witnessed participation of senior leaders from Tata Sons, who reiterated the benefits of greater collaboration.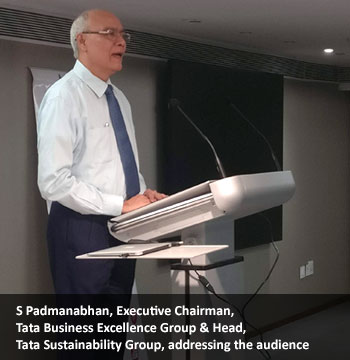 The event began with opening remarks delivered by S Padmanabhan, Executive Chairman, Tata Business Excellence Group & Head, Tata Sustainability Group, who talked about the importance of aligning CSR efforts with the Sustainable Development Goals (SDGs) outlined by the UN. This was followed by speeches from Shane Fitzsimons, Group Synergy Head, Tata Sons and V Shankar, MD & CEO, Rallis, both of whom shared their thoughts on how CSR is a strategic imperative across group companies.
Tata Strategic Management Group presented a platform approach which will enable more effective collaborations across the Tata group. Pooling of resources, competencies and expertise for a targeted approach to a development need will lead to a greater impact in the communities that the company serves. Tata companies may thus effectively collaborate with each other as well as with Tata Trusts, either by convergence in geographies of operations or through commonalities in themes of focus.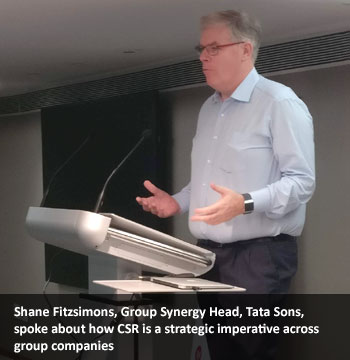 This was followed by individual sessions from three group companies, viz., Tata Steel, Indian Hotels and Tata Autocomp Systems, demonstrating the opportunities for multi-channel partnerships with Tata Trusts. Aptly titled 'Pathways of Collaboration', these companies shared how programmes can be co-developed, CSR funds can be seamlessly allocated and value chain of companies can be integrated towards meeting social objectives.
The final session for the day was the 'Catalysing Change' workshop, which saw discussions centred on Education, Water, Sanitation, Health, and Livelihoods initiatives across Tata companies and Tata Trusts. Each group comprised members from Tata Trusts who presented opportunities for collaboration and CSR team members from group companies who shared their learnings from similar projects.
Prabhat Pani, Head - Partnerships and Technology, Tata Trusts gave the vote of thanks to conclude the TNF.