Published on August 01, 2017
BE Heads of various Tata companies met at the sixth global BE Heads Meet on July 28, 2017 at The Taj Mahal Palace, Mumbai. The meet, organised by Tata Business Excellence Group (TBExG), witnessed exciting sessions by Dr JJ Irani, former Tata Steel MD and former Chairman of TBExG (then TQMS); Avijit Mitra, CEO of Infiniti Retail and S Padmanabhan, Group CHRO, Tata Sons.

Opening the session, Mr Padmanabhan gave the welcome note, talking about the important role that BE Heads played in their company's transformation journey. According to him, there are three roles that a BE Head plays for a company: enhancer of the culture of excellence, programme manager for key organisational projects and creator of business excellence capability within the organisation. He also spoke about how efficiency was about assets and excellence about people.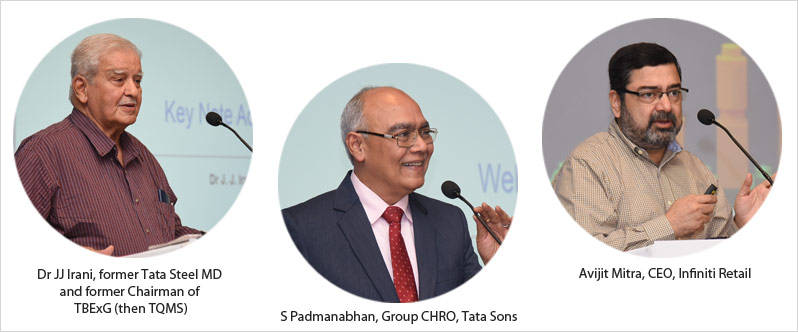 The most awaited session for the day by Dr Irani followed. The veteran Tata leader threw light on Tata Steel's business excellence journey, which started 40 years ago when it looked at adapting some of the best practices of steelmaking in Japan. Reminiscing about Tata Steel winning the first ever JRDQV award, Dr Irani explained how he led the company with the support of the senior executives and people within the organisation to make the journey of transformation in 10 years. Highlighting that it is possible for people as well as organisations to change, he stressed on the importance of involving everyone in the organisation for the TBEM movement to succeed. Dr Irani then answered various queries posed by the participants.

Taking the stage next was Mr Mitra, who spoke about Infiniti Retail's (Croma) turnaround story, and the role business excellence played in its success. He credited the concept of 'Power of 3' for enabling the company to focus on the top 3 priorities at any given point, so that the entire organisation can work towards the same goals. According to him, the main 3 priorities for Infiniti Retail during the difficult period of 2015-16, when there was an onslaught of online retail players, were Data, Cycle of Continuous Improvement and Listening to Customers. Explaining that for Infiniti, excellence is everyone's business, he said that taking part in capability building programmes is mandatory for people in the company above a certain position. The session ended with an interesting Q&A session with the retail company's head.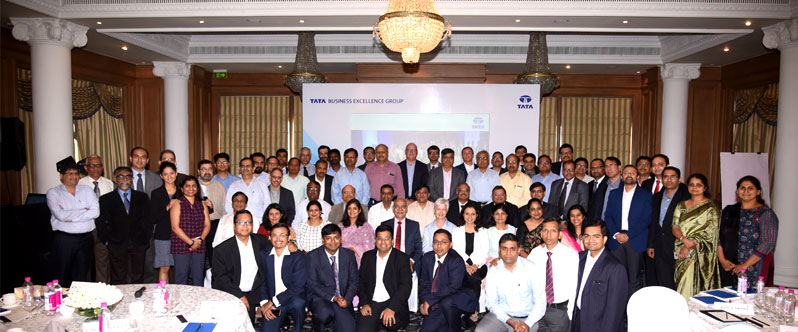 The post lunch session saw all the BE Heads working together towards a common minimum programme for securing their key processes in the areas of Customer, Human Resources and Operations. Six cross-company groups were formed and they came up with suggestions on the key processes, results and best practices the Tata Group should look at to have a common minimum programme around these areas.

The meeting ended with a networking session of all the BE Heads.