Published on December 04, 2018
Around 40 Business Excellence Heads of Tata companies attended the Global BE Heads Meet on November 28, 2018 at Taj Palace, New Delhi. The meet, which was organised by Tata Business Excellence Group (TBExG), consisted of interesting sessions by Dr. S Raghunath, a professor at IIM Bengaluru who specialises in Strategic Alliances and Strategic Leadership, and an Open House with S Padmanabhan, Executive Chairman, TBExG.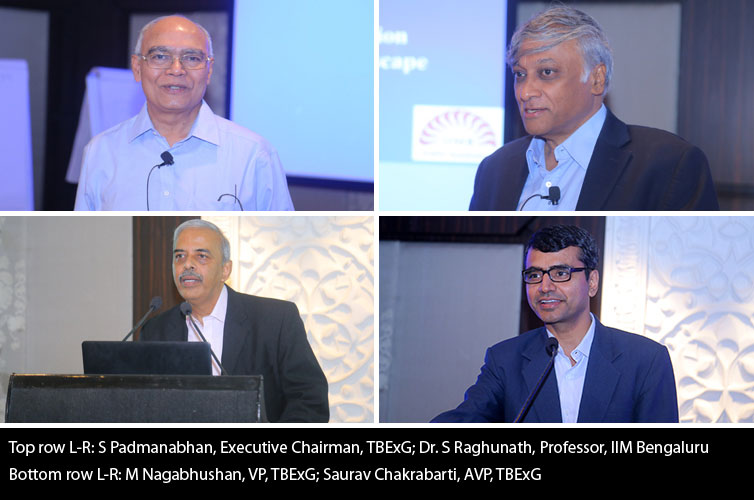 The session opened with Sayantan Roy from TBExG welcoming everyone. It was followed by a Saurav Chakrabarti talking about role of the BE Heads within an organisation, the main stakeholders, and how their expectations can be met. M Nagabhushan then threw light on how TBExG is planning to support the BE Heads through Mentorship, Executive Education and Collaborative Learning in partnership with ASQ, APQC, senior Tata Mentors and much more.

Dr. Raghunath's first session was on 'Strategic thinking and execution in the changing business landscape', in which he elaborated on the 3 horizons of growth for organisations. This concept helped the participants understand the link between running businesses profitably today and growing it for the future. The participants undertook a group exercise to understand how this concept is used and what questions to ask to understand the gap in short and long-term strategies.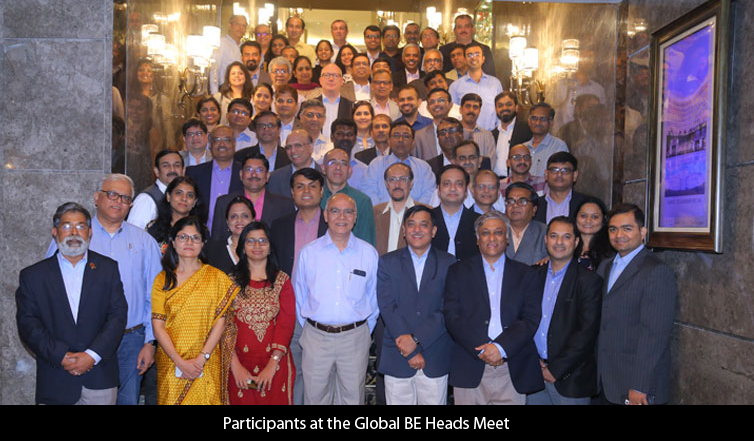 Post lunch, Dr. Raghunath took the participants through the topic of 'Digital Business Design for Holistic Transformation.' The session focussed on designing innovative solutions using digital technologies to achieve strategic goals and also explored the evolving digital market and opportunities. The participants also deliberated on a case study based on DBS Bank to appreciate the power of digital business transformation.

The day ended with an open house session with Mr. Padmanabhan during which the BE Heads posed some interesting questions.