Published on December 27, 2022
On December 21, 2022, over 50 participants from 20 Tata companies attended the fourth quarterly Tata Treasury and Investment Management Forum. Nishith Agarwal, Vice President - Treasury, Insurance and Credit Control, Tata Communication, kickstarted the session with an opening address and welcomed the participants.
Next, T Venkatesan, Vice President and Head - Global Treasury, Tata Consultancy Services, gave a talk titled 'Trading – Behavioural Science'. In his talk, Mr Venkatesan emphasised on the emotional attributes of a trader's decision-making process (E – Emotions, F – Fear, G – Greed and H – Hope) that can affect success or failure of a trade.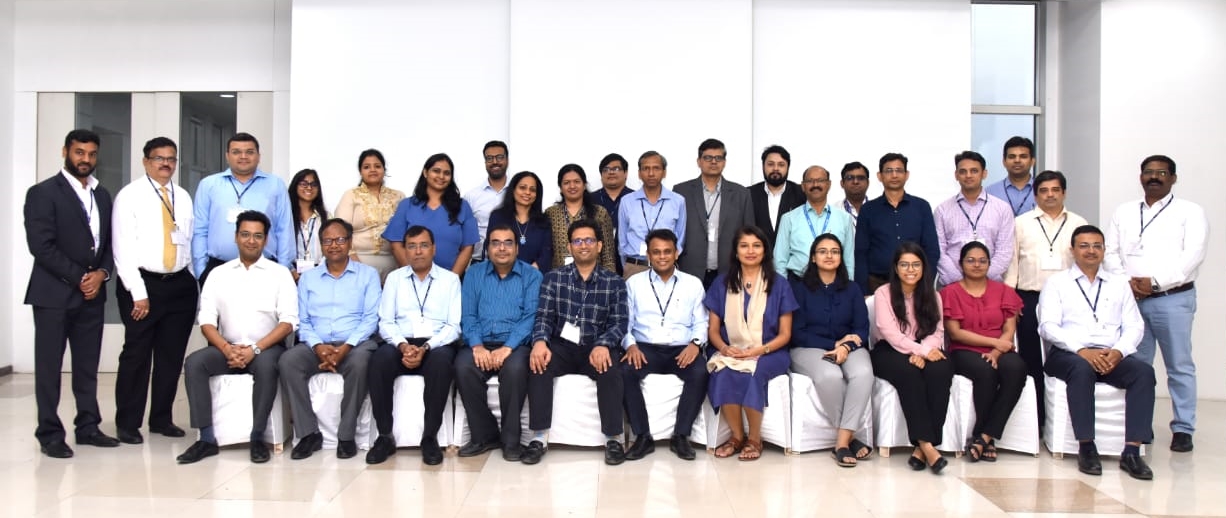 The talk was aimed to help traders to avoid making emotional decisions and enhance the probability of earning a profit during a trade, or in a worst-case scenario, minimise extent of their losses. He also introduced the audience to the 'Forex Global Code of Conduct' which are 55 principles that provide a common set of guidelines to promote the integrity and effective functioning of the wholesale foreign exchange market. The principles cover ethics, governance, execution, information sharing, risk management and compliance as well as confirmation and settlement.
Thereafter, Murthy Nagarajan, Head - Fixed Income, and Abhishek Sonthalia, Fund Manager - Credit Strategy, Tata Asset Management, delivered a session titled 'Fixed Income and Credit Process'. They spoke of Tata Asset Management proprietary's 'Internal Credit Rating Framework' and how this framework helps one to get better insights of a company from credit evaluation and an investment decision perspective. They explained, with examples, of how this framework can be used across NBFCs, banks and corporates. Further, they shared how this credit rating framework is more stringent in comparison to the ratings provided by credit rating agencies.
Sanjeev Singh, Vice President, Tata Business Excellence Group, summarised the day's events with a closing address and urged participants to implement the learnings they gathered during the forum.
The next session for this forum will be organised in March or April 2023.
Participant Speak
TBExG is doing a great job by organising these sessions at a regular interval. Take it from me, they really help! From the past sessions, we could effectively use learnings from Tata Chemicals on the Bloomberg Terminal renewal. Tata Power's way of managing huge debt, Tata Steel's perspective of looking at cash - to name a few, have helped broaden our perspective.
— Chirag Kotak, AGM - Treasury, Tata Play Limited
The insights on ethics and code of conduct for trading were amazing. How rating agencies work was a new learning for me! Thanks for all the insights
— Akshay Pratap Singh, Treasury Manager - AirAsia India