In order to have a judicious mix of digital avenues as well as face-to-face session, Learning Missions have been created as part of the Best Practices initiative.The Learning Missions facilitate face-to-face interactions by group companies, making it easier for them to internalise learnings and imbibe good practices. The topics for the Learning Missions are chosen based on their importance and deployability across functions and verticals.
The Learning Missions are divided into 'company-focussed' or 'theme-based' sessions. The company-focussed sessions typically stretch over two to three days and cover a wide range of topics related to one Tata company. The 'theme-based sessions' allow employees from various Tata companies to meet and share good practices on a specific chosen topic.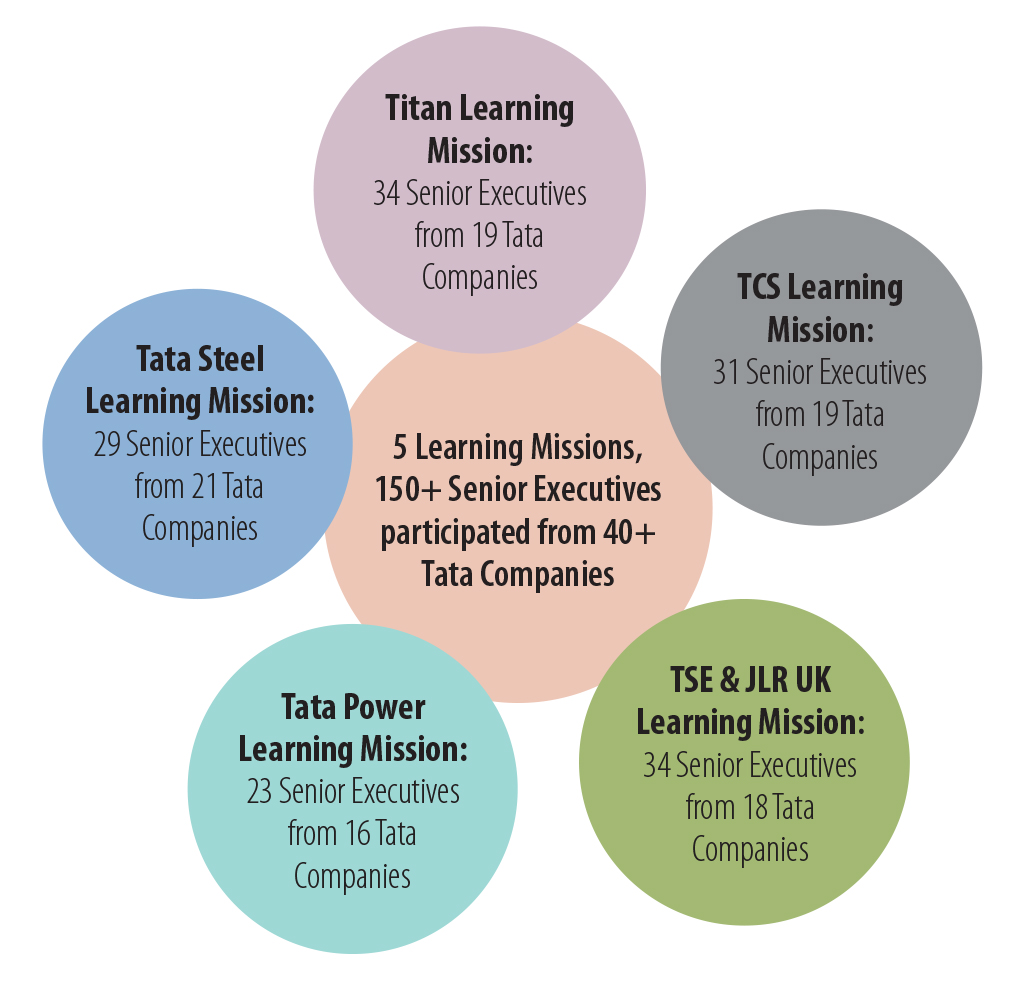 Mini Learning Missions
Tata Business Excellence Group (TBExG) launched the concept of Mini Learning Missions to ensure that more Tata companies can benefit from sharing and transfer of knowledge and best practices within the Tata group. An offshoot of the Learning Missions initiative, Mini Learning Missions are designed to facilitate the dissemination and internalisation of best practices across Tata companies. The Mini Learning Missions are like a miniature version of the larger event, and are held at shorter intervals as compared to the Learning Missions, making it accessible to more Tata companies.
Benchmarking
TBExG's Benchmarking initiative helps a Tata company to measure and compare itself against the best in class performance achieved for a specific business process or activity, and then use the lessons learned to establish improvement goals.Benchmarking study on areas of focus at the group level or those that emerge as important from the TBEM assessment are taken up for benchmarking. The benchmarking reports are shared through webinars and made available to all participating companies. Till date, the Best Practices team has completed numerous benchmarking studies involving group companies in the areas of customer, human resources, operations, maintenance, safety, etc.