Published on March 07, 2019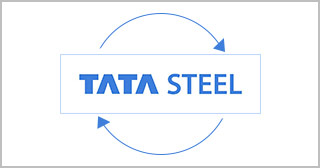 Process Safety Management is extremely important in the Steel industry. Improving process safety measures will not only have a positive impact on the productivity and profitability of the company but also reduce the number of injuries of employees at the workplace. The main corporate objective is 'Committed to Zero Loss Time Injury', Tata Steel (I&SEA) is moving one step further in this direction.
The need
Tata Steel commenced its Process Safety & Risk Management (PSRM) journey in 2006 to avoid any loss due to containment of hazardous material or energy. However, following the explosion of LD Gas Holder in 2013, experts from Tata Steel Europe were engaged to audit Process Safety Management (PSM) at Tata Steel Jamshedpur and share their process safety deployment framework along with various tools and methodologies. Thereafter, a new approach called Centre of Excellence (CoE) in process safety was piloted at two hazardous units -- I Blast Furnace and Steel Melting shop (LD1) at Tata Steel.
Best practice adoption
During deployment of PSM CoE, following tools/processes were learnt and adopted from Tata Steel Europe:
Loss of Containment (LoC) reporting: Capturing of LoC of hazardous substances or sudden release of stored energy and to report it for further investigation and learning
Identification of process safety critical equipment: Equipment which could lead to failure or loss of containment and significant damage to people, asset, environment or community, were tagged as PSM critical equipment
Advanced tools such as Hazard and Operability study (HaZOP), Layer of Protection Analysis (LOPA) to identify, evaluate and control the risks in existing processes.
Bow tie and barrier management are advanced tools to evaluate the adequacy of the protection systems, termed as barrier and its effectiveness and readiness to perform when required
Human factor analysis is a tool used to identify the risk of an operator committing errors while performing a process critical task and eliminate/reduce the same
Project hazard study is a framework to use to assess the hazards and risks in a new project
Asset management system is the framework to ensure the effective maintenance and upkeep of the process critical equipment
Cross-functional teams at these two units were released for a period of 1.5 years to work on process safety system development and deployment. While subject matter experts were engaged for competency building of team members, the Tata Steel Europe (TSE) team agreed to conduct six monthly on-site assessment of the progress and conduct classroom sessions on relevant elements during their visits. The teams got an opportunity to visit TSE Ijmuiden plant where a week-long learning sharing session was organised.
Benefits
So far, 13 departments have been covered under PSM CoE and 10 more departments will fall into its ambit by 2020. The practice is being deployed in smaller units, Tata Steel Kalingnagar and Tata Steel Bhushan. The practice has brought the following benefits to the organisation:
— Special attention and regular barrier audits have improved the healthiness of process critical equipment thereby reducing its failures. LD-1 registered 56% reduction in high potential process incidence (FY'17 vs FY'18)
— The process has developed 19 exemplars (trained personnel) who are competent in using advanced tools of hazard identification and risk assessment
— Awareness among people to report low potential incidences (30%) for investigation and subsequent learning
—So far about 68 recommendations have been deployed to reduce 30 intolerable risks.
In 2018, PSM CoE was recognised as a promising practice in the 2018 TBEM assessment and as a best practice by World Steel Association (WSA).