Published on July 10, 2017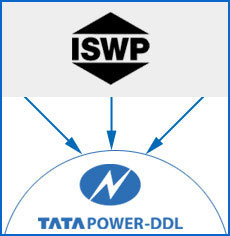 Near-miss situations are among the most underestimated, yet effective, indicators for safety at the workplace. They suggest potentially larger and more damaging events that could occur, if ignored. Thanks to an ingrained culture of safety, Tata group companies encourage the reporting of such close calls by employees, to better understand and mitigate losses from future hazardous incidents.

To incentivise the quality of reporting near misses and critical unsafe situations/acts both for employees and consumers, Tata Power Delhi Distribution Ltd. (TPDDL) has launched an internal rewards-based programme. Christened as the Utkrisht Suraksha Puraskaar, the programme draws inspiration from the success of a best practice in safety reward & recognition at the Indian Steel & Wire Products Ltd. (ISWPL). This practice was identified as one of the best practices during the TBEM Assessment 2016 by the assessors.

The TPDDL programme was rolled out in the fourth quarter of FY 2016-17. Based on the initial results and progress, it is being monitored for further extension.

The need
TPDDL has always emphasised on the reporting of quality near miss and unsafe situations/acts in its operations and office locations. This is done through a variety of methods such as hosting regular sessions that sensitise employees to the importance of such situations/acts, screensaver messages on office computers, and making safety-related reporting a KRA in the performance evaluation process.

However, it was felt that incentivising careful observation by TPDDL and Business Associate employees will help improve the frequency and standards of safety-related reporting.

Best Practice adoption
The SHE&DM department at TPDDL identified a promising practice in the same area on the EDGE sharing platform of TBExG, for adoption. This practice had been successfully implemented by ISWPL, and was found to be suitable for addressing issues around safety reporting at TPDDL.

The SHE&DM group at TPDDL took three months to come up with the final practice design for roll out. The same was used for final implementation, after taking into account the unique challenges and objectives for TPDDL.

The group proposed identification and rewarding of quality near misses and unsafe situation reports that are submitted through the company's existing Suraksha portal.

Award eligibility will be based on the criteria listed below (see Table), and would be arrived at through detailed scrutiny of entries in the TPDDL website and the Suraksha portal by the SHE&DM department.
| | | | | | | |
| --- | --- | --- | --- | --- | --- | --- |
| S. No. | Name of the Award | Category | Frequency | Nos. in a year | Gift Type | Assessment Method |
| 1 | Incident Reporting Award | All TPDDL and BA employees, and TPDDL consumers | Top 5 near miss reported/ quarter | 20 | Paytm mobile recharge or Paytm balance | Criticality of near miss reporting will be a key criterion for evaluation. Final decision will be taken by safety department (SHE&DM) |
| 2 | Saamyik Soochna Award | All TPDDL and BA employees, and TPDDL consumers | Top 5 unsafe act or situation reported/ Quarter | 20 | Paytm mobile recharge or Paytm balance | Criticality of the problem will be a key criterion for evaluation. Final decision will be taken by safety department (SHE&DM) |

Challenges and success factors
The practice was originally conceived and implemented by ISWPL to meet the requirements of its work processes and to address the unique problem areas at the company. The primary challenge during adoption was to make appropriate changes to serve TPDDL's needs, without diluting the effectiveness of the practice.

Employee engagement and involvement is crucial for the successful implementation of any new process. Even though TPDDL has a comprehensive web portal for reporting and registering safety related incidents, getting employees from the non-operations side of the business to participate in this process had been an area of concern. A rewards and recognition programme of this nature is likely to encourage more employees to report and contribute with their inputs on safety.

For effective implementation, the SHE & DM team at TPDDL deliberated extensively on the aspects of the IWSPL best practice that could be transferred and those that needed adaptation. Appropriate changes were then made so that it could seamlessly align with the existing processes at TPDDL.

The key stakeholders
Some key stakeholders in the Receiver as well as Provider company were key in driving the implementation of the best practice. They are:

Tata Power-DDL (Receiver company)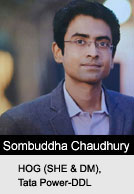 .
"This practice will motivate more stakeholders to participate in the reporting of quality near misses and unsafe situations, and help achieve zero accidents in the future."
ISWPL (Provider company)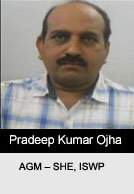 .