Published on January 12, 2018
How will the future look like? What will be the way in which business will be conducted in the future? How will the mindset of consumers and corporates change over the course of the future? What could be the possible strategies to deal with change? These were the questions to which answers were sought through a survey conducted on an internet app at the Business Excellence Convention on Dec 08, 2017. 248 delegates drawn from a diverse range of industries including metals, service, manufacturing, etc. were asked a set of 21 questions based on seven aspects of business.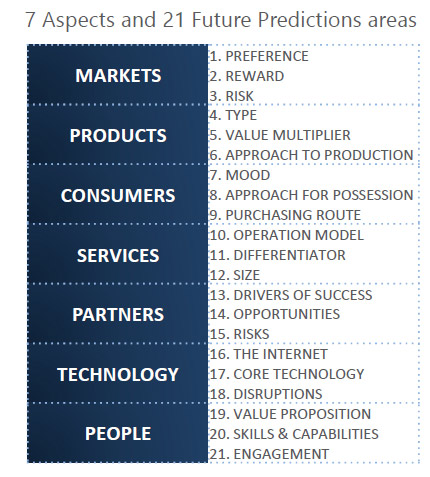 Every question had four options, with each option representing a plausible scenario. The respondents had to indicate their responses by ranking these options in the order of what they think is most likely to happen. For instance, Question number 1 was:

The responses of the delegates indicated that they were quite confident and optimistic about the future business scenario. They were eagerly anticipating transformational change in the future. They strongly felt that innovation and novelty were going to be the driving forces for business in the future. They accepted that impressing the consumers of tomorrow would be a challenge; one that had disguised opportunities to grow. The delegates felt that the service industry will grow at a disproportionate rate. Companies that are able to offer experience, expertise and accessibility in a differentiated manner would be the growth drivers of the industry.
To take advantages of growth opportunities, companies will need to invest more in partnerships. They also would have to face technology disruptions on the strength of trust and shared goals. There was widespread acceptance of the fact that the digital phenomenon will take transparency and accountability to a new high. The proliferation of internet and connected devices could pose a threat to citizens' livelihood. The delegates accepted that the workforce of tomorrow could expect extreme flexibility and convenience. The delegates were also willing to be adaptable and agile to deal with complexities.
The responses suggested that the universe represented by the delegates were unafraid of the changes that they would encounter while going about their work. On the contrary, they were aware about the aspects that will define success in the future.
Click here for more details on the survey.