Published on August 07, 2017
Tata Business Excellence Group (TBExG), in partnership with Strategic and Competitive Intelligence Professionals (SCIP), hosted a one-of-a-kind workshop on war gaming on July 31 and August 1, 2017, at Vivanta by Taj - President, Cuffe Parade, Mumbai. This two-day programme was aimed at equipping Tata companies to devise winning strategies in a highly competitive marketplace.

S Padmanabhan, Group CHRO, Tata Sons, commenced the workshop with an insightful session. He spoke on the increasing relevance of having a structured process in tracking competition within the Tata group companies. He highlighted that war gaming is not only a potent tool for competitive intelligence, but is also useful in some of the key criteria items of the Tata Business Excellence Model (TBEM), thereby explaining how such a tool can enhance excellence in group companies.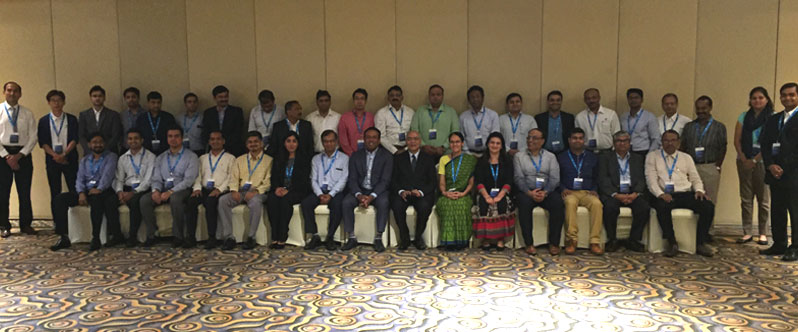 Lakshika Trikha, Assistant Director, Strategy and Business Development, SCIP USA, explained the changing role of intelligence and how the integrated intelligence model is the way forward for global businesses.

Arjan Singh, Lecturer, University of California, Irvine (UC), who has led 92 war games globally in the past four years, took over the following sessions. He explained the key concepts in strategy and competitive intelligence, touched upon Michael Porter's three types of generic strategies of low cost, differentiation and focus, as well as explained the difference between strategic intelligence and tactical intelligence, among other engaging insights.

The concluding session on the first day involved throwing light on some of the strategic frameworks used while analysing the competitor's strategies during the war gaming workshops.

The motto for the second day was True Learning Happens by Doing. Here, the participants were divided into five teams of about six to seven members each, with teams representing market players in the Indian cab market, who are battling it out for the bigger slice of the customer pool. Since, this was an existing day-to-day scenario, the entire exercise brought out great learnings in terms of how agile a company's strategy needs to be in the dynamic and constantly changing business environment.

The workshop concluded with an open house session, with focus on next steps and how and where this potent tool can be used in devising a company's strategy. The workshop was a massive success, and the participants had a plethora of suggestions and ideas to implement these key learnings across stages in a company's strategy.