Published on November 25, 2019
More than 20 participants from nine group companies attended a two-day workshop on the topic 'Leveraging Win/Loss Intelligence' on 14th and 15th November 2019, organised by Tata Business Excellence Group (TBExG). The workshop aimed to equip the participants with the learning required to build and operate a Win/Loss programme in their organisations.
Erik Glitman, a pioneer in the implementation of Win/Loss, facilitated the workshop. Mr Giltman has extensive experience working with international clients to help them gain a competitive advantage and develop market insights. The workshop covered all aspects of Win/Loss analysis right from introducing the concept to methods of data collection and analysis and presenting results that can drive strategic change. Using real-world samples from Win/Loss programmes, the participants learnt how to assess decision-maker responses, extrapolate decision factor importance, undertake individual deals analysis and also prepare multi-deal roll-up reports. During the workshop, participants completed several tasks around individual deals and multi-deal evaluations, which enabled them to assimilate the different types of competitive and strategic insights gained through effective Win/Loss programmes.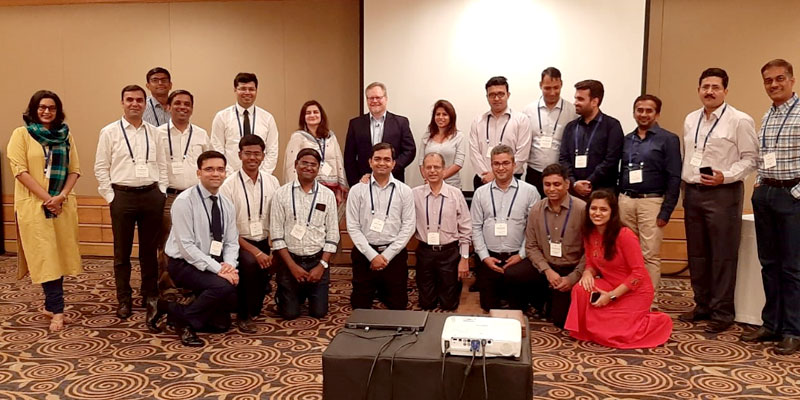 The key theme of the workshop was on how to drive change in sales performance to impact overall strategic goals while providing unique competitive intelligence insights. It requires evaluating Win/Loss potential across a representative cross section of numerous deals over time and examining not only the losses but the wins too.
There were a lot of vital takeaways. The participants understood the importance of a buy-in from senior management, which was necessary for the analysis to have an impact. It was also evident that Win/Loss needed to be a continuous process, rather than a one-time exercise for effective deployment. The success of the workshop can be gauged from the fact that attendees from a few participating companies have already expressed interest in implementing the Win/Loss analysis in their respective companies.
About the Win/Loss Process
Win/Loss is an ongoing, formal, and systematic process for reviewing completed deals, obtaining insight on the outcome, providing tactical sales intelligence, and supporting strategic decision making. It is a unique process which brings both customers and competitors together, to gather tactical and strategic intelligence, thus ensuring sustained success in the marketplace. When implemented in an organisation, it can support competitive positioning and improve sales success. Research shows that companies who study their past deals in order to learn how to win future deals have better win percentage.