Published on August 28, 2017
In the light of increasing number of incidents regarding women's safety, the Group safety team at the Tata Business Excellence Group launched a series of training programmes last year aimed at making women employees at Tata companies more aware of how to stay safe when moving around in public areas.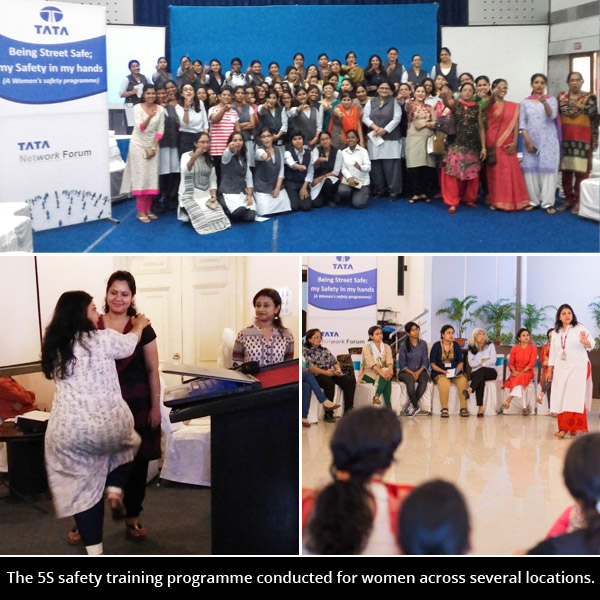 The 5S safety training programme was designed by Tata Consultancy Services, which has over 100,000 women on its rolls and is one of the world's largest employer of women. 5S is one of the components of TCS' employee safety programme, which is a half-day training module covering theory and practice sessions. The 5S Strategy stands for Scan, Shout, Stun, Scoot and Share. Women participants are taught certain steps that will help keep them safer: Scan (how to scan surroundings for any sign of threats), Shout (how to shout and what to shout), Stun (how to fight back, which part of the body to hit), Scoot (how to run away to a safe place, what kind of places are safer) and Share (how to share details of an incident with police, relatives and friends).

The 5S module is designed to give participants a degree of confidence as well as basic knowledge of defensive moves and tactics to be safe on the streets. It was a huge success among TCS women employees and its effectiveness led the Tata group to roll it out across other Tata companies. Tata Business Excellence Group organised several sessions in Kolkata and Jamshedpur which were attended by over 330 women.

At Tata, employees' safety and health has been a core area since the time of the Founder JN Tata in 1868. Safety receives greater focus now with the Tata group leadership making it a priority issue across companies.