Published on May 09, 2019
To supplement the efforts of group companies in dealing with the fast-emerging paradigms of a digital world and the associated phenomenon of 'all-pervasive real-time data', Tata Business Excellence Group (TBExG) has partnered with TCS to offer a diagnostic instrument that can help measure Data Maturity within a company. Data Maturity primarily helps companies on their journey of data-driven excellence and supports the TBEM journey, leading to holistic excellence.

TBExG, in partnership with TCS, will conduct the initial Assessments with the help of SMEs of TCS. To further build capability, the organisation will also conduct capability building programmes on Data Maturity for Applicants as well as potential assessors. The first such formal capability building programme titled 'Data Maturity Assessments – Experts Programme' was conducted on May 6-7, 2019, and was attended by over 30 participants from 11 Tata companies.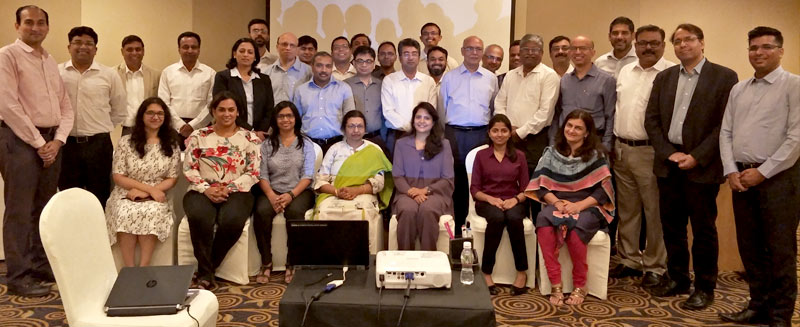 This programme was designed based on the TCS proprietary framework - Data and Analytics Target Operating Model (DATOM). TCS has stitched its decades of experience in global data maturity assessments into DATOM. which has gone through continuous evolution in sync with the evolving industry trends. This DATOM training was facilitated by the joint team from the Data and Analytics practice of TCS and TBExG Assessors.

The programme kicked off with S Padmanabhan, Executive Chairman, TBExG, addressing the participants on the journey for Tata companies towards Data Maturity and the importance of Data Management in attaining customer delight and organisational goals. Later, participants were taken through a case study and experiential learning using an App-based mock assessment. Their learning was also enhanced by examples from the initial Data Maturity Assessments piloted across five Tata companies.

All the participants were very appreciative of the efforts put in by the facilitators in developing and delivering the programme in a simplified manner.
To know more about Data Maturity Assessments, please write to Anil Menghrajani at amenghrajani@tata.com.