Published on August 17, 2019
The Vision of Tata Business Excellence Group (TBExG) is "To Partner with Tata Companies in their Journey of Excellence to Achieve World Class Performance". Towards accomplishing this Vision, TBExG engages with Tata Group companies through interventions such as TBEM Assessments and Deep Dive Assignments in specific functional areas such as Customer Centricity, Operational Excellence, Strategy Deployment, Human Resources and Safety.
Maturity Models
TBExG has developed several Maturity Models to assess the level at which an organization is operating in different functional areas. These results are then used to map the progress of the organization on its journey of excellence and benchmarking their maturity, against global standards and identifying the key improvements that are required. The Maturity Model frameworks are based on CMMI (Capability Maturity Model Integration) which help organizations quickly understand their current level of capability and performance in the context of their own business objectives and compare themselves to similar organizations. These models enable TBExG consultants to peg organizations on a 5-point scale (as shown below), and provide companies with specific action items to move to the next level.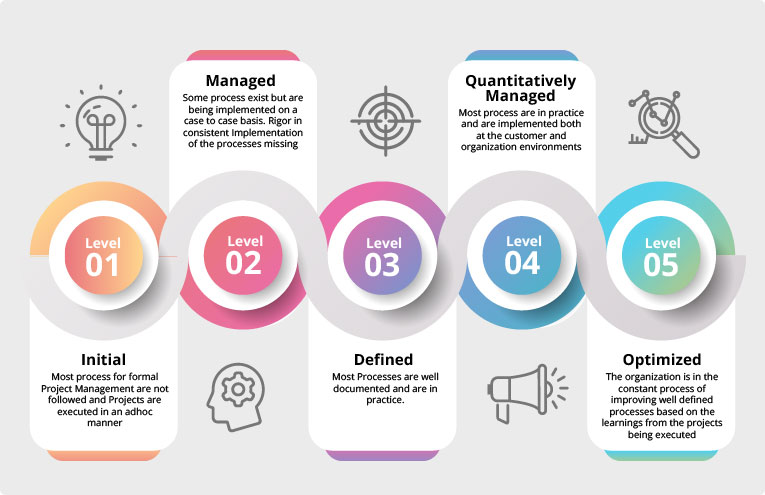 TBExG's Proprietary Maturity Models are developed for use in the following areas:
Voice of the Customer (VoC)
Competitive Intelligence (CI)
Knowledge Management (KM)
Project Management (PM)
After Sales Service
Key Account Management (KAM)
Methodology used
Each maturity model is implemented through a project as shown below. At the end of the maturity assessment, a report is generated which provides:
The maturity level as a number out of 5 (overall and dimension wise)
Recommendations to move to the next maturity level
Best practices within the Tata group and externally, which could be adopted to improve the process maturity.
If required, TBExG also engages in interactions with global experts on the subject matter through its partnerships with organizations such as APQC (American Productivity and Quality Center), ASQ (American Society for Quality) and SCIP (Strategic and Competitive Intelligence Professionals). The outcome of these maturity assessments is also often used as an important input to a larger study.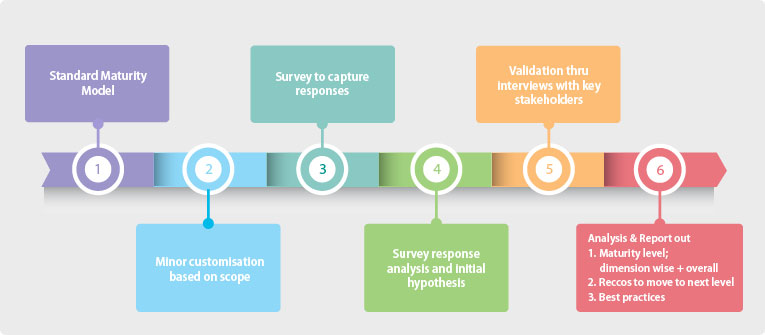 Glimpses of Maturity Models used across the Tata Group
TBExG has also developed additional Maturity Models in the areas of After Sales Service, Project Management and Key Account Management (KAM). To know more about how these Maturity Models can be leveraged for your company, please connect with Vinod Kumar at vinodkumar@tata.com.