Published on September 03, 2018
Tata Business Excellence Group (TBExG) conducted the first ever Advanced Business Excellence Practitioner Programme (BEPP) for Tata International in Mumbai from August 22 to 24, 2018, for IT finance professionals. The programme was designed based on the key focus areas for Tata International while maintaining the common objective of living the TBEM way. The content included a day long module on Governance Risk and Compliance (GRC) apart from Fundamentals of Business Excellence, TBEM model, Value chain analysis and Maturity concepts.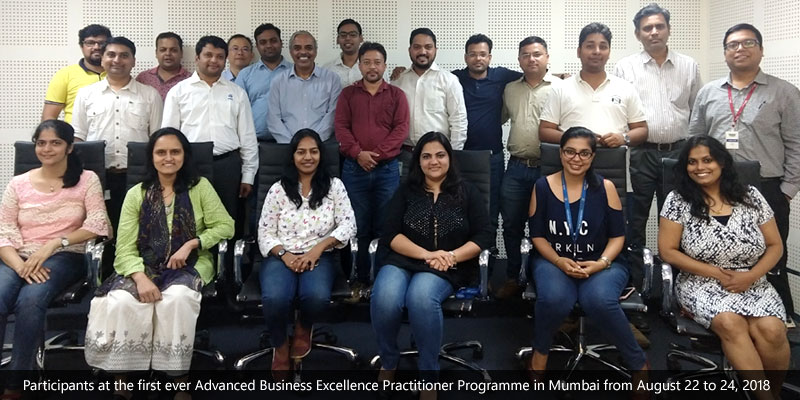 20 finance executives from corporate and business units participated in the three-day programme. The customised GRC was facilitated by Parashuram Date, Chief - IA & RM and Chief Ethics Counsellor, Tata Power; and Ketayun Fallahzadeh, Group Head - Internal Audit & Risk Management, while the business excellence concepts were facilitated by M K Nagabhushan, Vice President, TBExG; and Sayantan Roy, Senior Consultant, TBExG.
The programme started with Janaki Choudhary, Country Head - Strategy and BE, reiterating the importance of business excellence in attaining organisational goals and the desired output of this customised programme for finance executives. During the programme, various best practices on governance, risk management, process management and strategy implementation were shared with the participants. The programme concluded with the participants finding opportunities for improvement in their functional areas using the approach, deployment, learning and integration (ADLI) concept.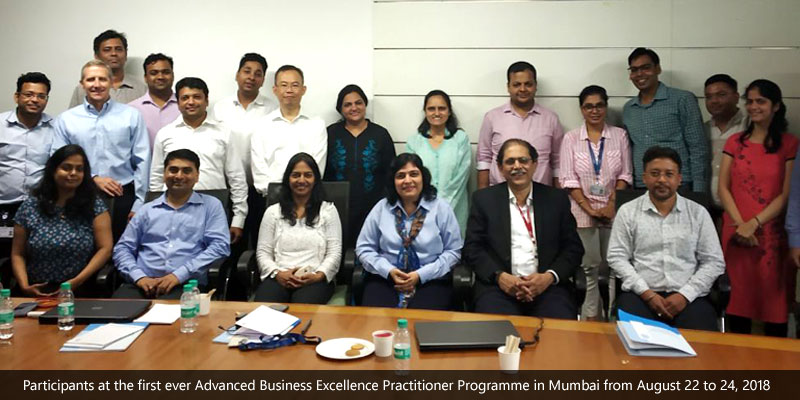 All the participants were very appreciative of the efforts put in by the facilitators in developing and delivering the programme in a simplified manner.