Published on December 11, 2017
Business Excellence (BE) Heads of various Tata companies met at Bengaluru on December 9, 2017. During the session, which was attended by 42 BE Heads from across the Tata group, the changes in the TBEM assessment process, the feedback that has been received post the 2017 assessment cycle as well as various topics related to Quality and Collaboration were discussed.

S Padmanabhan, Group CHRO, Tata Sons, started the meeting by welcoming the participants. Stressing on the importance of the role of BE Heads in the business excellence journey of the Tata group, he highlighted how they can play a bigger role as inspirational leaders.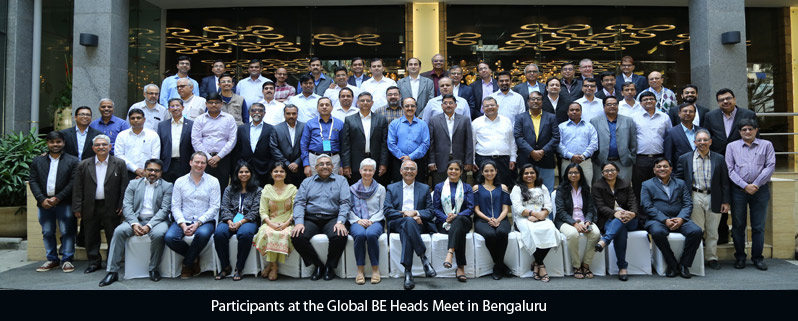 The next session was by Saurav Chakrabarti, AVP, TBExG, who shared how TBEM Assessments are becoming more strategically significant as they provide actionable and relevant findings to MDs and Boards of Tata companies post the TBEM assessments. He also threw light on some of the changes made and feedback received in this year, and the way forward for the assessment cycle of the coming year.

Ciby James and Anindya Sarangi from the American Society of Quality (ASQ) then took a session on Economics of Quality, during which they shared how to calculate and limit the cost of poor quality. Taking various examples from a study ASQ conducted in association with Forbes, the duo demonstrated the different perspectives of quality through the eyes of business and quality heads of Fortune 500 companies.

The next session was by Rajiv Mandke, Principal Consultant, RMM Consulting, who elaborated on how clusters can be useful in industry collaboration. Taking examples of the companies that he has worked with, he explained how a conglomerate like the Tata group can utilise clusters and collaboration to overcome hurdles and progress faster.

M Nagabhushan, VP, TBExG, then facilitated an open discussion on Agility and what it means for BE Heads of Tata companies. BE Heads shared their views on how they could make their organisations more agile and responsive to customer and market requirements.

The session ended with an open house with Mr. Padmanabhan during which BE Heads asked questions on various topics including the linkage of best practices to TBEM assessments, BE capability building, action planning, the role of new assessors in the assessment process, and more.