Published on April 18, 2018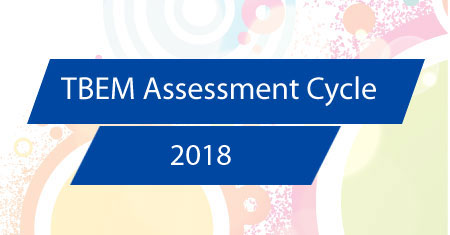 Tata Business Excellence Group (TBExG) began the TBEM Assessment cycle for 2018 by conducting an opening meeting for the applicant companies on April 10, 2018. BE Heads of the 24 Tata companies that will be participating in this year's cycle attended the session through a webinar, which was organised to discuss the key changes in the criteria and the continued focus on driving simplification and digitisation in the TBEM Assessment process.

S Padmanabhan, CHRO, Tata Sons gave the opening address, during which he mentioned that the process has moved beyond compliance, and many companies are using TBEM for transforming and improving their business. He called out Titan, Tata Sponge, JUSCO, Tata Metaliks, Tata Capital and ISWP, who are part of this year's cycle as well. Given that the two pillars of Tata group are running business ethically and excellently, Mr. Padmanabhan stressed on the need to maintain a rigor in the LBE Assurance process, similar to that in TBEM.

He went on to highlight some structural changes in the TBEM Assessment process, which are made based on the feedback from various stakeholders. The TBEM Bluebook has been simplified by resetting it the Malcolm Baldrige Criteria. In addition, to align the process with the Tata group's emphasis on outcomes, the scores for process and outcomes are now given equal weightage. Saying that these two fundamental changes will help simplify the process and reflect the Tata group's emphasis on outcomes, Mr. Padmanabhan emphasised that Group focus areas such as customer, collaboration, talent, culture and community are deeply embedded in the TBEM criteria.

M Nagabhushan, VP, TBExG, then explained the changes that have taken place in the TBEM criteria, which included a simplified and reorganised criteria; addition of the cybersecurity aspect; an enhanced focus on enterprise risk management; and the scoring guideline change for the Financial and Marketplace Results from 90 to 150 points.

The next session was by Saurav Chakrabarti, AVP, TBExG, who talked about the process changes that have been made to address 3 key questions: making TBEM Assessments more meaningful, dealing with security concerns, and making the process less effort intensive.

The session ended with an Open House with Mr. Padmanabhan.