Published on June 26, 2019
Mentors and Team Leaders that are participating in TBEM Assessment cycle of 2019 attended the Mentor's Meet organised by Tata Business Excellence Group (TBExG) on June 21, 2019. The session, which took place at Bombay House, Mumbai, marks the formal beginning of the TBEM Assessment cycle of this year which highlighted how seamlessly the old has merged with the new, as the process evolves to an ever changing world.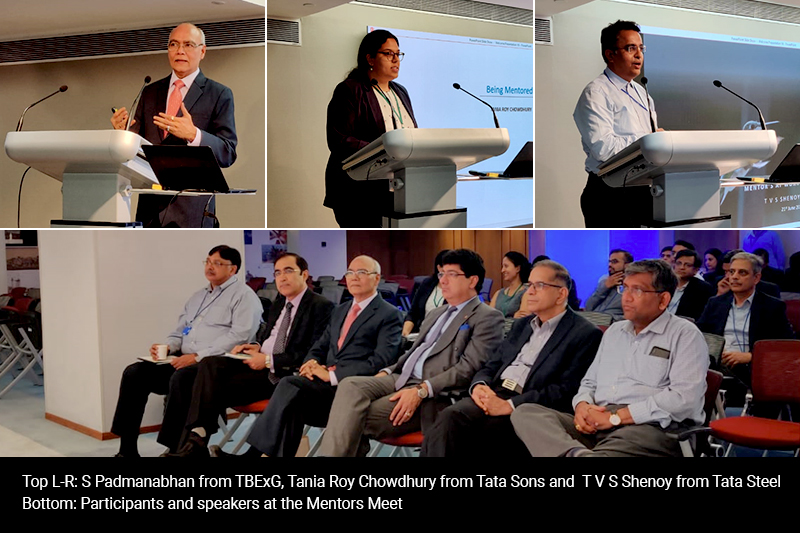 Saurav Chakrabarti, AVP, TBExG, who was the host for the day, welcomed the participants who had joined in from across the world and in person. S Padmanabhan, Executive Chairman, TBExG, then took the stage and talked about the importance of Mentorship to the TBEM process. Highlighting that the Mentoring process is recognised as a global best practice, he said that new mentors bring an external perspective for CEOs of Applicant companies. He also took the participants through how the process has imbibed feedback from Applicants to optimise effort, enhance experience and improve business orientation.
Anil Menghrajani, AVP, TBExG, then made a presentation on the Data Maturity Assessment offering from TBExG, which supports Tata companies in their journey towards data driven excellence and is based on the DATOM framework from TCS. He said that while elements of data maturity are present in the TBEM criteria, the DATOM framework specifically has 4 dimensions on the basis of which scoring is done: Data, Technology, Process and People. The framework also helps gauge the maturity of the company and has a defined methodology which is followed by the team, in partnership with TCS.
Two Team Leaders, Tania Roy Chowdhury (Tata Sons) and T V S Shenoy (Tata Steel), then shared their experiences of being mentored. According to Ms Chowdhary, a Mentor plays a key role in guiding the Assessment team, asking tough questions during the process, and bringing Applicant company and Board perspective into the process, which also set the expectations for the Mentors. Mr Shenoy mentioned that Mentors help teams create the right balance between the Applicant company, the Assessment team and TBExG, and help speak the language of the Applicant company, and deliver the message with caution for maximum effect.
The day came to an end with an interesting open house with Mr. Padmanabhan.